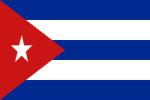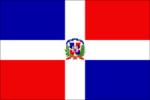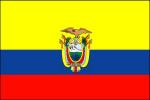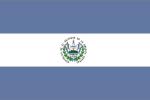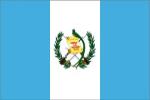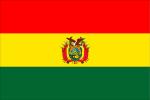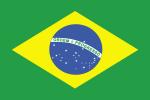 ALAF Projects
Twenty years with the Iberoamerican Theatre Festival of Bogotá (FITB)
The Foundation is working with FITB to curate a significant Australian presence at the 2012 edition of this biennial event which is the largest and most comprehensive theatre festival in the Americas. The Foundation has been working with FITB since 1992 when it negotiated the first Australian performances there. They were Circus Oz, Sydney Dance Company in "Some Rooms" and StretchMk1. In impact as immediate. Since then, Australia has been represented in every festival and the list of artists and companies appearing (some more than once) reads like a roll call of the best over those two decades. They have included: Aboriginal Islander Dance Theatre, Belvoir Theatre, Chamber Made Opera, Chunky Move, Circa, Circus Oz, Legs on the Wall, Handspan Theatre, Paul Grabowsky, Robyn Archer, Stalker Theatre, State Theatre of SA, Strange Fruit, Stretch Mk1, Sydney Dance Company, Tambuca, The Hunting Party and the Umbilical Brothers. It has been a rich and mutually productive association.
For the 2012 edition which will run from March 23 to April 8, the Foundation is working with FITB Artistic Director, Anamarta de Pizzarro, whom it hosted at the 2011 Sydney Festival, to present two existing Australian productions and a new large scale outdoor event commissioned by the Festival involving over 30 Australian artists in Bogotá's 12,000 seat capacity bull ring. The full festival progam will be announced shortly.
Brisbane Festival 2012
Over the years, the Foundation has collaborated with a number of Australia's major festivals to present work from Latin America. Amongst the highlights have been Teatro Rajatabla from Venezuela in "No One Writes to the Colonel" and the National Theatre of Colombia in "The Chronicle of a Death Foretold" both at the Sydney Festival; the National Ballet of Cuba's Australian debut and Jaime Torres at the Melbourne Festival; Los Tres de La Habana at Ten Days on the Island; and many more. In 2012 it will be Brisbane's turn when the Foundation will work with the Festival to curate a major musical focus on Argentina ranging from the traditional to the contemporary. Earlier this this year ALAF had the pleasure of hosting a visit by Festival director, Noel Staunton to MICA, a new international arts and cultural market in Buenos Aires. The present collaboration grew out of that experience.
Teatro Mayor - Bogota
Back with matters Colombian, the Foundation also had the pleasure of hosting a visit to this year's Melbourne Festival of Ramiro Osorio Director General of the splendid new cultural complex Teatro Mayor in Bogota. Dr Osorio who was the first ever Minister of Culture of his country is planning a month long season of Australian work in October 2013 which will include theatre, dance, music, film and photography curated with the Foundation. After ten days in Sydney and Melbourne he took home a wealth of ideas with which to create his program. Watch this space for updates.