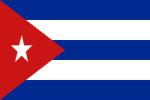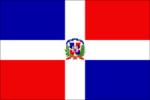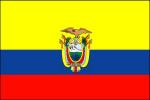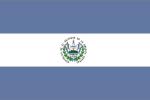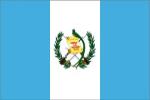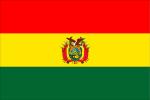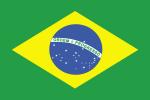 Latest News
Australia Latin America Foundation Limited
The First 20 Years
2012 marked the twentieth anniversary of the Foundation and a fitting time to reflect on the large and extensive range of Australian artists who have been featured in its work over those two decades.
The following have toured to Latin America in that time Aboriginal Islander Dance Theatre (Argentina, Brazil, Colombia) Australian Chamber Orchestra (twice Argentina, Chile, Uruguay) Australia Ensemble (Argentina, Uruguay), Australian Youth Orchestra (Brazil, Venezuela) Belvoir Theatre (Colombia), Cantina (Colombia), Chamber Made Opera (twice Colombia, Costa Rica, Venezuela) Circa (Colombia), Chunky Move (twice: Colombia, Mexico) , Circus Oz (twice Brazil, Colombia, Venezuela), Don Burrows Quartet (Brazil, Mexico), Elektra (Argentina, Venezuela), Handspan Theatre (3 times Colombia, Venezuela), Legs on the Wall (Colombia) Stretch Mk1 (Colombia, Venezuela), Sydney Dance Company (twice: Colombia, Venezuela, Mexico) State Theatre of SA (Colombia), Stalker (8 times: Argentina, Brazil, Colombia, Mexico, Venezuela), The Hunting Party (Colombia), Robyn Archer/Paul Grabowsky (Colombia) Tambuca (Colombia), Strange Fruit (5 times; Colombia, Mexico, Venezuela), Theatre of Image (Venezuela), Umbilical Brothers (Colombia), Tom Tom Crew (Colombia), Roger Woodward (Mexico), Nicole Canham (Mexico) , Finegan Kruckemeyer (Argentina, Mexico), Shaun Parker (Brazil) Sydney Conservatorium Percussion (twice; Brazil, Costa Rica), Song Company (Mexico) Phillip Adams (Mexico), Rebecca Hilton (Mexico), Lucy Guerin (Brazil), Kate Gaul (Argentina), Tasmanian Symphony Orchestra (Argentina) , Misintereptato (Argentina), William Barton (Argentina), DVA (Argentina) , James Sherlock and Kristin Bernardi (Argentina), David Malouf (Mexico), Nicholas Jose (Mexico), Two Tribes (Mexico), Alma De Groen, (Venezuela) Mandy Martin (Mexico). Richard Walley (Venezuela), Perth Theatre Company (Brazil), Melbourne Chorale (Brazil). Myer Fredman (Argentina, Uruguay). New Zealand artists: Strike (Mexico), Madelaine Sami (Mexico) and Urban Safari (Venezuela).
On the other hand, the Foundation has brought to Australia in collaboration with the Brisbane, Sydney, Adelaide and Melbourne Festivals and Ten Days on the Island: Nucleo Danza, Rajatabla Theatre, Julia Bocca and the Argentine Ballet, Tango Sessions, Estampas Portenas (twice), Franco Luciano, Soema Montenegro Trio, National Theatre of Colombia, Los Tres de La Habana (twice), 34 Punaladas, National Ballet of Cuba, jaime Torres and his People, Daniel Binelli Quartet, Luis Salinas, Timbre Libre, Teatro del Sur.
Latin American presenters who have visited Australia under the aegis of the Foundation include: Carlos Jimenez, Fany Mickey, Wilson Garcia, Manuel Jose Alvarez, Eva Yvanyi, Javier Grossman, Emilio Khalil, Maria Rita Stumpf, Dario Loperfido, Ramon Barranco. Ramiro Osorio. Jaime Suarez, Cristina King Miranda, jaime Marquez, Carmen Romero, Richard Santana, Anamarta de Pizarro and Deborah Staiff. It has also managed projects in Latin America on behalf of Craft Australia, SOCOG and Film Australia as well as undertaking studies for the National Film and Sound Archive and the Australia Council for the Arts.
It has enjoyed significant public funding on three occasions; 1994-1996 from the then Performing Arts Board of the Australia Council, Sydney Organising Committee for the Olympic Games (1997-1998) and the Market Development Division of the Australia Council (2009-2010). Otherwise, the Foundation has operated on an entirely fee-for-services basis.
2012 has been a varied year for the Foundation. Coming immediately after the two year Australia Council Initiative and still dealing with some of the outcomes of that it has inevitably been uneven. Our major project at the X11 Festival Iberoamericano de Bogota went through a number of transformations before we finally settled on the two highly successful productions Cantina and Tom Tom Crew. One of the notable outcomes of that was the extensive coverage the Foundation enjoyed as a result of the SBS/Studio programs filmed in Bogota during the festival and aired from April through June on live to air cable and online.
The Foundation was also pleased to welcome to the 2012 Australian Performing Arts Market (APAM) in Adelaide the largest contingent of Latin American presenters to date from Argentina, Brazil, Chile, Ecuador and Mexico. This was a fitting result of twenty years of advocacy and networking in the region which continues to identify new contacts and forge new partnerships.
The Way Forward
The Foundation has been taking Australian work to Colombia since 1992 so when the chance came to celebrate twenty one years of achievement we jumped at it.
In October this year the Foundation is collaborating with the prestigious new arts centre Teatro Mayor Julio Mario Santo Domingo in Bogota to present a month long season of Australian contemporary arts. This will feature the Sydney Dance Company in Rafael Bonachela's 2 One Another in the 1300 seat main auditorium. SDC was one of the companies that inaugurated our relations with Bogota back in 1992 (with Graeme Murphy's Some Rooms) so it seemed only right they should be at this anniversary party.
2 One Another will also visit Lima on this tour as the centrepiece of the celebrations of 50 years of diplomatic relations between Australia and Peru; Guayaquil in Ecuador where it will be presented in the brand new Teatro Sanchez Aguilar; and make the company's second appearance at the Cervantino International Festival in Mexico (the first being with Salome in 2001).
Dance theatre of a very different scale and genre will be showcased in this season by two of our most remarkable Asian-Australia artists Yumi Umiumare and Tony Yap in their collaborative work ZeroZero which will be presented in traverse staging in the centre's flexible studio theatre.
The Bogota season will also represent an important first for Australian music when Melbourne-based conductor, Benjamin Northey directs the National Symphony Orchestra of Colombia in a program featuring all Australian composers ranging from John Anthill and Percy Grainger to Richard Meale, David Stanhope and Peter Sculthorpe. Soloist for Sculthorpe's Earth Cry will be the acclaimed didgeridoo player Mark Atkins. Atkins will also feature in recital with his trio. Mark Atkins and Friends, in which his didgeridoo will combine with guitar, percussion, harmonica and vocals to create an eclectic program of world music, folk, roots, blues and soul with a distinctly Australian bent. Mark and Trio will also perform and give workshops at the University of the Andes and like SDC travel to Ecuador. This part of the program enjoys the supports of the Music Board of the Australia Council.
Running throughout the month in the Exhibition Hall of Teatro Mayor will be a completely contrasting glimpse of our nation which we hope will give our Colombian friends a wider context for some of the performing arts work they will see in this season. This is a finely wrought and sensitive appreciation of the Australian family provided by 26 photographic artists in 58 photos curated into an extraordinary and deeply moving exhibition by Dawne Fahey of the Fier Institute.