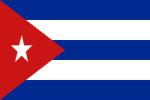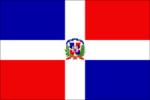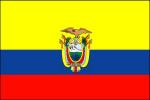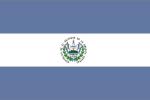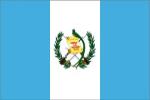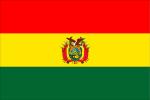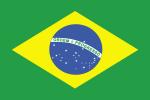 Australia Latin America Foundation
The Foundation was established thirty years ago as a company limited by guarantee by a group of Australians and Latin Americans resident in Australia concerned to promote better cultural relations between Australia and the countries of Latin America.
Some highlights of the Foundation's history
The Foundation was launched in 1992 for the five hundredth anniversary of the first encounter between the peoples of Europe and the peoples of America (aka the Columbus Quincentenary). This was marked by a major Australian presence in the Caracas International Theatre Festival and the IberoAmerican Theatre Festival of Bogotá. In March of that year. (Circus Oz, Sydney Dance Company, Theatre of Image, Stretch Mk 1, playwrights Richard Whaley and Alma de Groen, arts critics, Leonard Radic and Martin Portus). That, in turn, was complemented by a major Latin American presence at the Melbourne International Arts Festival in October that year (National Ballet of Cuba, Jaime Torres y su Gente, Daniel Binnelli Quintet, NucleoDanza). This was the first time that such a focus of the other region's culture had occurred in either place. All were curated by the Foundation.
In 1993 the Foundation entered into a three year agreement with the Performing Arts Board of the Australia Council to promote and manage Australian artists and ensembles to tour on a select and strategic basis in Latin America. That saw artists and companies as diverse as Magpie Theatre, Aboriginal Islander Dance Theatre, Robyn Archer, Paul Grabowsky, Stalker Theatre, Handspan Theatre, Chamber Made Opera, Legs on the Wall, Umbilical Brothers, and Chunky Move perform in Mexico, Costa Rica, Venezeula, Colombia, Brazil. Uruguay and Argentina.
1998/99 The Foundation managed the Latin American program of Australian to the World for the Sydney Organising Committee of the Olympic Games (SOCOG) which saw an integrated presentation of music, dance, theatre, exhibitions, literary events and film, tour Argentina, Brazil, Venezuela and Colombia.
In 2001, the Foundation negotiated an invitation for Australia to be the focus nation at the prestigious Cervantino Festival in Mexico and curated the largest presence of Australian artists ever at any festival in the Americas (Sydney Dance Company, Stalker, Roger Woodward, Two Tribes, Don Burrows Quintet, Strange Fruit, writers David Malouf. Christina Slade and Nicolas Jose, visual artist, Mandy Martin).
In 2002, the Foundation curated a focus on Australia at the Cultura Inglesa Festival in Saõ Paulo, Brazil with Perth Theatre Company, Circus Oz, Marrugeku Theatre, the Melbourne Chorale and Urban Dream Capsule.

From its inception to today the Foundation has been committed to presenting the very best of Australian classical music achievement in Latin America this has included multiple tours of the Australian Chamber Orchestra, the Australian Ensemble, the Tasmanian Symphony Orchestra, Australian Youth Orchestra, Electra and the Sydney Conservatorium Percussion Quartet and Roger Woodward as well jazz giants, Don Borrows and Paul Grabowsky.

Throughout, the Foundation has worked with or co-presented Latin American Artists with the Adelaide, Melbourne and Sydney Festivals. Artists presented or co-presented in Australia by the Foundation include: National Ballet of Cuba and Los Tres de la Habana (Cuba), Teatro del Sur, Julio Boca and Ballet Argentino, Estampas Porteňas (Argentina), Teatro Nacional (Colombia), Teatro Rajatabla and grammy winners, Los Amigos Invisibles (Venezuela).
In 2002, COALAR (Council on Australia Latin America Relations), an agency of the Department of Foreign Affairs and Trade, commissioned the Foundation to undertake a review of cultural opportunities in Latin America as the basis for a new cultural policy in the region.
The Foundation has been a regular and active participant promoting cultural exchange in major arts markets throughout Latin America beginning with Mercartes in Mexico City in 1993 through Mercado Cultural Latin America in Salvador, Brazil, MICA in Argentina, Teatro-a -Mil in Chile and IVA in Colombia to Puerta de Las Americas and later Enartes in Mexico.

In 2009 the Australia Council for the Arts commissioned the Foundation to curate and manage on its behalf a two year Latin America initiative (2010-2011) aimed at brokering new creative opportunities for Australian artists in the region.

In 2010 the foundation collaborated with the IberoAmerican Theatre Festival in Bogotá and Stalker Theatre to run a development project for four Street Theatre companies in Colombia which were realised at that year's event.

In 2012 the Foundation curated an Australian physical theatre/cabaret focus at the IberoAmerican Theatre Festival in Bogotá featuring Cantina and Tom Tom Crew and again in 2018 with Pixel Mountain and Company 2s 'Scotch and Soda'.

In 2013 the Foundation curated 'Australia Contemporanea' a showcase of artists in Bogotá which featured Benjamin Northey conducing the National Symphony Orchestra of Colombia in all-Australia program with soloist Mark Atkins, didjeridu, Sydney Dance Company (also in Peru and Ecuador), Mark Atkins Trio (also in Ecuador and Mexico) and dance theatre, ZeroZero as well as on 'The Australian Family' an exhibition of 26 photographic artists in 58 photos curated by Dawne Fahey of the Fier Institute.
In 2019 the Foundation began planning a year-long Australian focus of performing arts in Mexico around the recently inaugurated cultural Centre at the University of Guadalajara. This would feature youth activity, film, literature and the performing arts through 2020 and 2021. The onset of the COVID-19 pandemic delayed that which has now been rescheduled for 2023/2024.