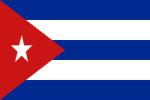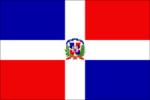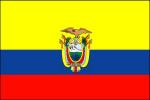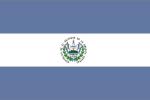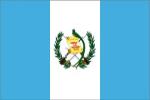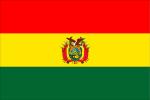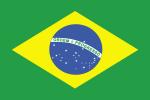 ALAF Associates
The following Associates of the Foundation form an advisory circle of international producers, presenters and intellectuals with a commitment to deepening artistic exchange between Australia and Latin America
Fernando Gonzalez, Director of Programs for Fundación Autor/America and Coordinator of Jazz Programs for Fundación Autor. He is also the Project Manager of the SGAE/Berklee College of Music project being developed jointly in Valencia, Spain. Currently on sabbatical as Associate Publisher of JAZZIZ, a music monthly magazine which he joined as Managing Editor in 2003, became Executive Editor 2006-07. Previously he has been variously popular music and jazz writer for The Washington Post, Down Beat, The Miami Herald and The Boston Globe.
Jaime Suárez Tijerina's career is focused on cultural promotion, specializing in programming both national and international groups in theaters and cultural spaces. He has over 30 years experience in the organization, leading a range of initiatives such as production and logistics of major cultural events. He has held positions such as Executive Director for Producciones y Conciertos and Teatro en Movimiento, A.C., Programming and Executive Director of Gran Festival de la Ciudad de México and MERCARTES, the first stage arts market in Mexico, Deputy Manager of the Palacio de Bellas Artes and Programming Director for the Festival Internacional Cervantino. As of July 2009, he is an independent cultural promoter and from 2017 Artistic advisor for Conjunto Santander de Artes Escénicas de la Universidad de Guadalajara
Gustavo Matamoros is a Venezuelan composer, interdisciplinary artist, community organizer and educator who has established his residence in Miami, Florida, US, since 1979. He studied at the University of Miami, taught critical and creative listening at the Design and Architecture Senior High School (DASH) and at the Miami International University of Art and Design. Matamoros was one of the founders of the South Florida Composers Alliance and participated in the foundation of the Subtropics Experimental Music and Sound Arts Festival. Since their inception, Matamoros has been the artistic director of both the SFCA Subtropics Festival and the Interdisciplinary Sound Arts Workshop During the 1990s Gustavo Matamoros also co-founded PUNTO Experimental Music Ensemble together with Cuban composer Armando Rodriguez Ruidiaz.
Cristina King Miranda was born in Madrid, raised in Washington D.C.,and divides her time between Mexico, Washington DC, and Puerto Rico. Cristina is a Fulbright García Robles scholar, bilingual cultural matchmaker, presenter and curator of performing arts and music, with 28 years of experience in the US and Mexico. She has curated and developed numerous large-scale cultural events including the Monterrey World Cultures Forum, the Bicentenary Celebration of the Independence of Mexico, and three editions of the Día de los Muertos/Day of the Dead parade in Mexico City. Cristina has served as a music curator for the Plaza Condesa, a 2000 seat music venue in Mexico City; artistic and executive director of Mexico City's multidisciplinary Festival de México en el Centro Histórico; as well as Deputy Director of Cultural Promotion for Mexico's Ministry of Foreign Relations. She has designed and conducted curatorial research trips for cultural promoters and curators in the US, Puerto Rico, Cuba and Latin America. Most recently, in Puerto Rico, Cristina created and implemented the theatre/community organization initiative, TransformArte in eight communities. She is currently co-­‐director and co-­‐founder of AJOLOTE Travel and Boutique Cultural Tours, as well as a published writer.
Frank Madrid, is a Venezuelan-born arts manager resident in Canberra with over a two decades of experience who has worked closely with several international and Australian organisations including the Department of Foreign Affairs and Trade in areas of audience development, arts and education, multicultural marketing, networking and strategic planning. He has delivered artistic content to major festivals in Australia and overseas with direct responsibility for the selecting of artistic content and devising effective communications strategies and marketing campaigns.
Deborah Staiff, Director of Índigo Producciones -Arte & Gestión based in Buenos Aires, is an independent Argentine producer, consultant in operational strategy and co-operation. Indigo is an agency for artists specialising in small-to-medium sized productions. Deborah is also a consultant on cultural management and strategy for the Foundation Creer y Crecer.r.